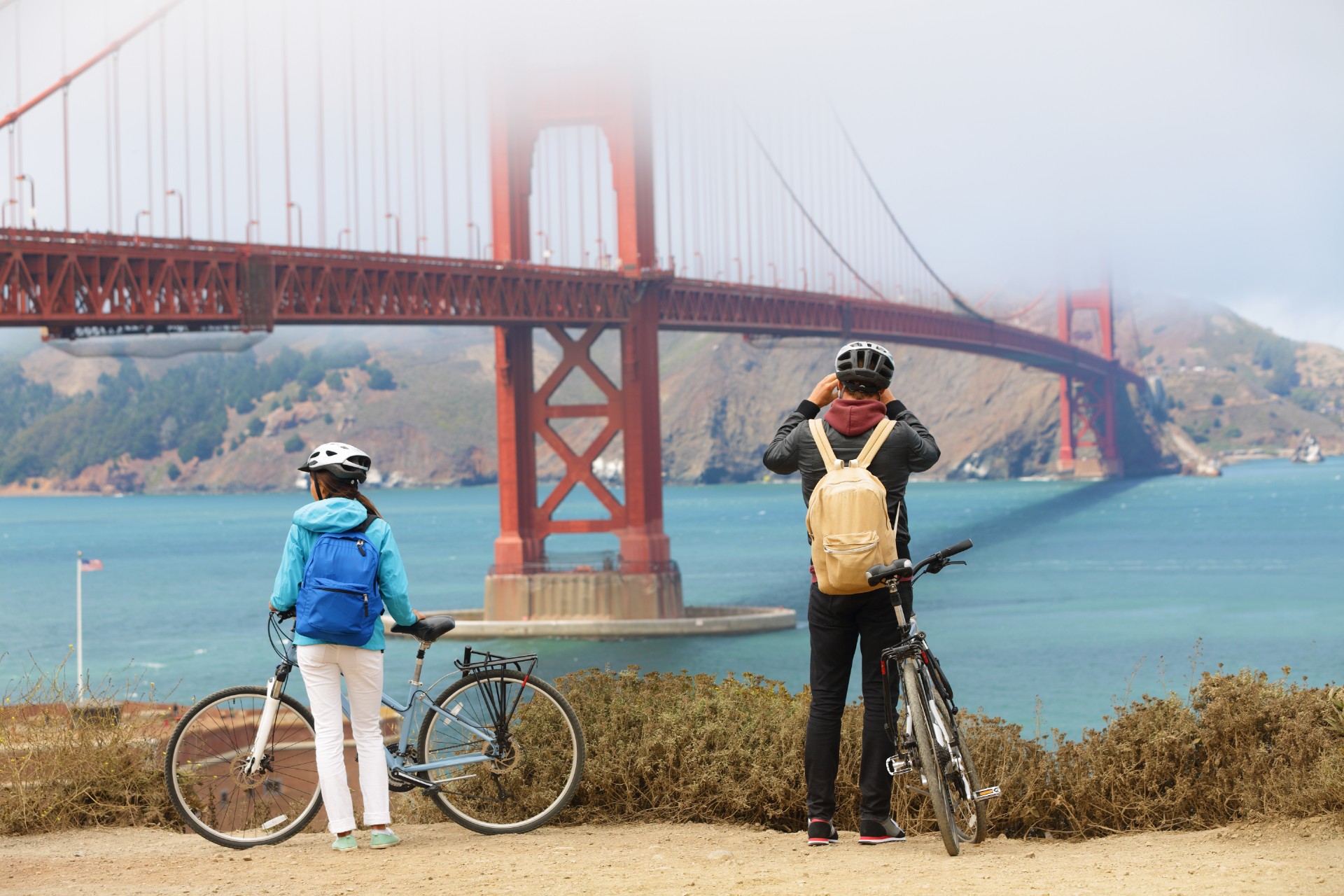 Find Your Bike Day Tour
Day tours by bike
Experience the world on two wheels with the best city tours, day tours, and bike rentals! Whether you're looking for a guided bike tour of San Francisco or a self-guided excursion around Amsterdam, your perfect bicycle tour is only a click away.
Pedal past popular landmarks on a sightseeing tour or take a MTB tour off the beaten path - the choice is yours! Bike routes are designed with safety in mind and to offer an authentic and informative experience. Knowledgeable local guides will show you the ins and outs, as well as some secret spots along the way!
We offer single-day bike tours suitable for families, private groups, and solo travelers alike. Make your visit to a special place memorable by booking a unique cycling experience with BikeTours.com.
Read more: Cycling Day Tours: Why a Day Tour is the Best Way to Sightsee
Why book a day tour with BikeTours.com?

Quality - Bike rentals and tour guides

We've chosen our partners for their quality, so you can rest assured that you are getting the best bikes and tour guides out there. We pride ourselves in offering superior quality and the best value for our travelers.

Variety - Explore over 100 destinations worldwide

We offer bike tours in the most sought-after cities and unique destinations all over the world. We are always adding new and exciting destinations to satisfy even the strongest sense of wanderlust.

Ease of booking

Booking a tour and renting a bike is simple. With real-time availability, easy payment options, and detailed tour information, you'll be strapping on a helmet and hitting the path in no time!
Check out some of our top day tour destinations:
Bike Tours · 1 to 15 of 320
---