Loire Valley bike tours
The luscious Loire Valley is a UNESCO World Heritage Site, famous for its historic towns, sensational architecture and verdant vineyards, and nicknamed the 'Garden of France' due to its abundant viticulture, fruit orchards and artichoke fields.
---
The wine produced within these vibrant hills is famous the world over, made from grapes grown in a favorable climate on distinctive chalky slopes. On a bicycle tour through the valley, visitors can ride to authentic rural villages, as well as discover historic towns such as Amboise, Angers, Blois, and Chinon.
Fall in love with the Loire Valley on a guided bike tour of its sparkling slopes, emerald forests, and authentic villages. A cycle along the Avenue de Chambord yields spectacular views of vibrant vineyards with opportunities for authentic wine and food tastings, giving you the full flavor of this verdant valley, the 'Cradle of the French'.
Loire Valley Bike Tours · 1 to 2 of 2
Chambord · from €159 EUR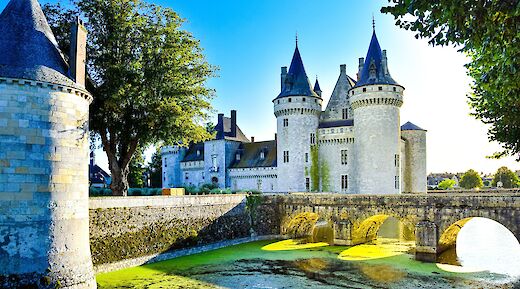 ★
★
★
★
★
5/5 (1)
10 hours, 15.53 miles
---
| Days | Start | Finish |
| --- | --- | --- |
| Tuesday, Thursday & Saturday | 9:30 am | ~7:30 pm |
Description:
If you're looking for a guided tour of the Loire Valley that takes in the famous Chambord forest and châteauxs, this is the bicycle tour for you! The Loire Valley & Chambord E-Bike Tour with Food Tasting takes you on a leisurely journey through the…
Chambord · from €168.04 EUR
---
| Days | Start | Finish |
| --- | --- | --- |
| Tuesday, Thursday & Saturday | 8:30 am | ~6:30 pm |
Description:
If you're looking for a guided tour of the Loire Valley that takes in the famous Chambord forest and châteauxs, this is the bicycle tour for you! The Loire Valley & Chambord E-Bike Tour with Food Tasting takes you on a leisurely journey through the…
See also
---