San Antonio, TX bike tours
Founded as a Spanish mission in 1718, in 1731 San Antonio became the first chartered civil settlement in present-day Texas, part of the Spanish Empire. Named after Saint Anthony of Padua, San Antonio earned its nickname 'The Mission City' from its five unmissable 18th-century Spanish missions, together designated as a UNESCO World Heritage Site.
---
San Antonio is the second-most populous city in Texas, and the second-largest in the southern United States. Sitting on the Balcones Escarpment, its terrain is defined by rugged beauty, the city rising from rolling hills blanketed in oak trees, mesquite, and cacti. The city's most popular tourist destination is 'The Alamo', located in Downtown, which can be reached by following the glamorous River Walk, lined with stylish eateries sitting in the shadow of the awe-inspiring Tower of the Americas.
A bicycle tour in San Antonio promises exceptional natural beauty, arresting art installations, and a mesmerizing exploration of the sensational Spanish missions. Pedaling along with the relaxed rhythms of the radiant San Antonio River, a ride down the Mission Reach Trail is an unforgettable adventure through landscapes frozen in time.
Day tours in San Antonio are designed to delve into the fascinating history of the four missions of Espada, Concepcion, San Juan, and San Jose, providing an insightful understanding of how these compounds impacted the daily lives of their inhabitants and shaped the culture of San Antonio and southern Texas. You'll discover characterful chapels, live demonstration farms, and wonderful walls, each telling the story of a rich cultural heritage.
You'll also be awe-struck by atmospheric art installations along the San Antonio River, from the remarkable rainbow display of the Whispers to the inspiring Arbol de la Vida, the structural embrace of the CoCobijos to the captivating curves of the River Return.
With bike rental and e-bike upgrades available, there's no better way to see San Antonio's magnificent missions, leaving with authentic insights, magical memories, and a true appreciation for the unbounding beauty of the Mission Reach Trail and San Antonio River.
San Antonio, TX Bike Tours · 1 to 3 of 3
San Antonio, TX · from $92.01 USD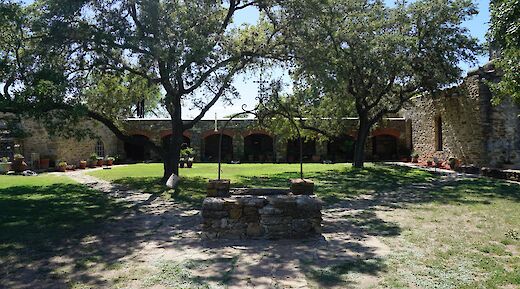 ---
| Days | Start | Finish |
| --- | --- | --- |
| Monday, Friday, Saturday & Sunday | 9:00 am | ~1:00 pm |
Description:
Ride the magnificent Mission Reach Trail en route to three spectacular Spanish Missions on this unforgettable bike tour, with bike rental and e-bike upgrades available. In four hours, you'll follow your knowledgeable guide to the missions of Espada, San…
San Antonio, TX · from $70.36 USD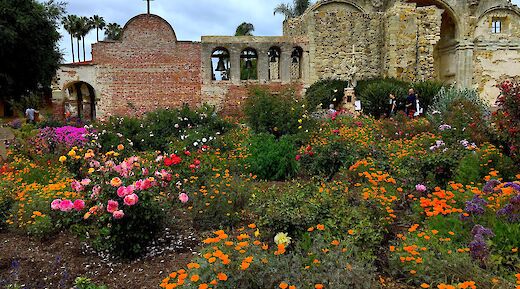 ---
| Days | Start | Finish |
| --- | --- | --- |
| Monday, Friday, Saturday & Sunday | 9:00 am | ~12:00 pm |
Description:
Explore the incredible history of the San Juan and San Jose Missions as you cycle the sublimely scenic San Antonio River. Your ride along the magnificent Mission Reach Trail, with bike rental and e-bike upgrades available, is also punctuated by the…
San Antonio, TX · from $70.36 USD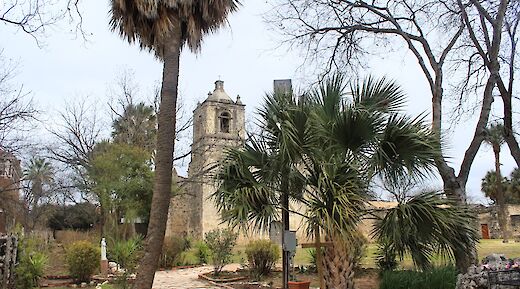 ---
| Days | Start | Finish |
| --- | --- | --- |
| Monday, Friday, Saturday & Sunday | 9:00 am | ~12:30 pm |
Description:
Embark on an extraordinary bike ride of discovery along the northern route of the Mission Reach Trail, exploring Mission Concepcion and Mission San Jose to gain fascinating insight into life in these Spanish village-inspired compounds. As you glide along…
---