Bike Tour Reviews Amsterdam – Bruges By Bike And Boat – Magnifique IV (and Reverse)
COUNTRY: Belgium, Holland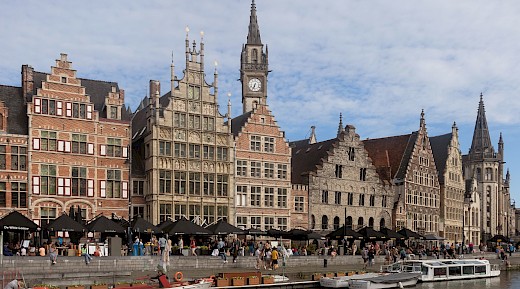 ---
---
Guided from EUR € 1499
Guided:
From Amsterdam: Apr - Sep, 2023 & 2024
From Bruges: May - Oct, 2023 & 2024
(For all departures, see the dates tab on the tour page)
Description:
During this bicycle tour, you will visit some of the most beautiful cities of Holland and Flanders (Western Belgium): Amsterdam, Utrecht, Antwerp, Ghent, and Bruges, where you still can feel the charm of the days long gone. After embarking from…
★

★

★

★

★

Lynn Danford

9 months ago

Wonderful trip

Terrific guides and a perfect mix of time in rural and urban areas. Enjoyed the beauty of the countryside plus some of the great cities of Europe. Surprised that so many in the group were using e-bikes. The frequency of rest stops was perfect. Food on the boat was excellent.

What was the date of your tour?

August 2022

How many tours have you completed?

seven

Difficulty (actual vs. expected)?

Somewhat harder

Who is this tour suitable for?

First-time bike tourists

Do you recommend this tour?

Yes

5/5

Local tour company services

5/5

Guides (if applicable)

★

★

★

★

★

Linda Vied

9 months ago

My First Bike Trip

This was my first bike trip and whilst i am not an "avid" cyclist i do consider myself to be a regular cyclist and having paid attention to some prior training i thought i would be OK to do this trip and keep up with everyone. However, i found the pace to be difficult and was unable to keep up with most of the group due to the fact that at least 50%/60% of them were riding E Bikes!!
This trip would have been more enjoyable for me if the group had been split between regular and E Bikers.
The boat was above expectations in every respect and the captain and crew were amazing and created a very comfortable, warm and inviting atmosphere. The chef is a wonder and served some truly wonderful dishes. I thought i would return from this trip having lost some weight but instead i have gained!!!
---