Estonia e-bikes available tours
4 bike tours Clear all filters
COUNTRY: Estonia, Latvia, Lithuania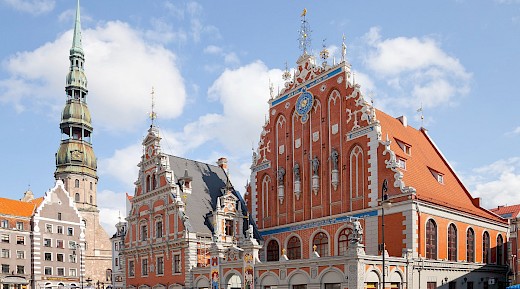 ---
★
★
★
★
★
★
4.2/5 (22)
10 nights
---
Guided from EUR € 1499
Self guided from EUR € 1255
Guided:
May 29; Jun 12; Jul 3, 24; Aug 7, 14, 28; Sep 4, 2023 (minimum 2 participants)
Self-guided:
May 29; Jun 12; Jul 3, 24; Aug 7, 14, 28; Sep 4, 2023 (minimum 2 participants; additional dates available May-Sep with minimum 6 participants)
Description:
Explore the breathtaking Baltic coast and the wonderful National Parks of Lithuania, Latvia and Estonia on picturesque guided or self-guided cycle routes. This terrific tour includes the three capital cities of the region – Vilnius, Riga, and Tallinn…
★
★
★
★
★
★
4.5/5 (2)
2.5 hours, 8.5 miles
---
| Days | Start | Finish |
| --- | --- | --- |
| Daily | 11:00 am | ~1:30 pm |
Description:
Looking for your perfect introduction to the sightseeing spots of Tallinn? The Welcome to Tallinn Bike Tour is the essential guided bicycle tour of some of the city's most splendid sights, including Kadriorg Palace and Park, the Presidential Palace, Song…
---
Days
Start
Finish
Daily
9:30 am
~12:30 pm

This tour as a regular tour departures 09:30 is for cruise passengers only! Tour departs from cruise port and ends in cruise port!
Description:
If you want the best of Tallinn on a bike tour, this day tour has you covered, with the added benefit of bike rental! Visit the Kadriorg Palace and Park, Presidential Palace, Song Festival Grounds, seaside promenade, and the highlights of Old Town…
---
Days
Start
Finish
Daily
12:00 pm
~3:00 pm

Nov-March available on Thursdays, Fridays and Saturdays on request only.
Description:
A Tallinn taste adventure on two wheels awaits! Sample authentic Estonian food at the Balti Jaam Market, and discover the tantalizing histories of the Seaplane Harbor, Patarei Prison, Kalamaja, and, of course, the UNESCO World Heritage Site of Old Town.
---