Luxembourg bike tours
Luxembourg may be little but it certainly doesn't lack in charm, history, and culture! In fact, this landlocked country neighboring Belgium, Germany, and France is a treasure trove of cultural and historical sightseeing opportunities. The entire city of Luxembourg is a UNESCO World Heritage Site owing to the exceptional preservation of its fascinating fortresses and historic quarters.
Let Luxembourg pique your adventurous curiosity with its celebrated traditions, esteemed institutions, and varied and verdant countryside. A cycling tour through the city will reveal renowned sites of political significance as well as phenomenal fortresses and magnificent museums. Luxembourg is a double winner of the notable European Capital of Culture award, not least because of its artistic heritage!
Explore Luxembourg's lush, varied terrain on a rejuvenating bike tour that promises exceptional scenery and a sprinkling of history at every turn. Discover the mountainous Oesling region and pedal across the Luxembourg Plateau, an intriguing sandstone formation. The plateau forms part of the Gutland region of the south along with the magificent Moselle Valley, the forested and craggy Little Switzerland, and the Red Lands.
Let your sense of adventure lead you on an incredible cycling tour through this lively landlocked country!
---
Learn more:
COUNTRY: Germany, France, Luxembourg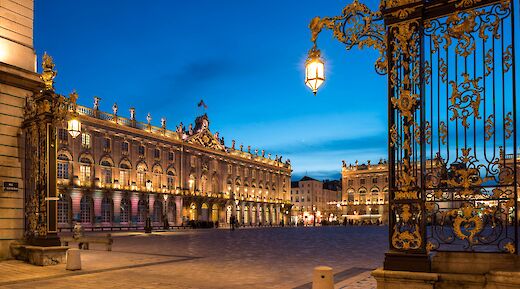 ---
---
Guided from EUR € 2445
Guided:
Saturday: Oct 12, 2024
Description:
This cycling adventure by bike and boat through Germany, Luxembourg and France combines scenic riverside cycling and river cruising. Beginning in the serene village of Schwemlingen and winding through enchanting Saarland, you explore medieval Saarburg…
---