Latvia bike tours
With its rich culture, historic cities and beautiful landscapes, Latvia has become an increasingly popular destination. Latvia's folk tradition offers a fascinating glimpse into its past through hearty cuisine, theater, art, architecture, traditional folk dancing and singing.
Wander through Riga, the country's capital, a favorite destination for its beautiful squares and contemporary vibe. Outside the city you'll find some of Europe's oldest and most charming villages.
Explore the the Latvian seaside by riding between coastal towns with striking sand dunes. Bicycle paths inland are also popular, especially if you want to see Latvia's many attractions at an enjoyable pace.
---
Learn more:
1 bike tour Clear all filters
COUNTRY: Estonia, Latvia, Lithuania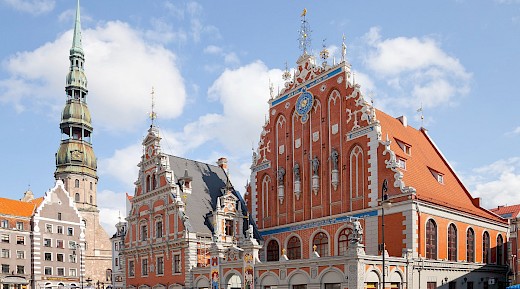 ---
★
★
★
★
★
★
4.2/5 (22)
10 nights
---
Guided from EUR € 1499
Self guided from EUR € 1255
Guided:
May 29; Jun 12; Jul 3, 24; Aug 7, 14, 28; Sep 4, 2023 (minimum 2 participants)
Self-guided:
May 29; Jun 12; Jul 3, 24; Aug 7, 14, 28; Sep 4, 2023 (minimum 2 participants; additional dates available May-Sep with minimum 6 participants)
Description:
Explore the breathtaking Baltic coast and the wonderful National Parks of Lithuania, Latvia and Estonia on picturesque guided or self-guided cycle routes. This terrific tour includes the three capital cities of the region – Vilnius, Riga, and Tallinn…
---