Montenegro bike tours
Montenegro is often nicknamed the "Jewel of the Mediterranean" thanks to its diverse natural landscape. Travelers are drawn to its mountains, glacial lakes, parks, rivers and beaches. Montenegro's coast is also home to some of the country's most beautiful ancient towns, rising dramatically from the Adriatic and welcoming visitors to explore.
This, along with the country's compact size and Mediterranean climate and cultures, makes it especially popular among bicycle tourists. The mountains of Montenegro allow cyclists to experience the dramatic views (and equally dramatic climbs), while coastal rides allow for views of the sparkling Adriatic.
---
Learn more:
3 bike tours Clear all filters
---
---
Self guided from EUR € 1038
Self-guided:
Daily, upon request: Apr 1-Oct 31, 2023
Description:
This cycling tour takes you from the star of the Adriatic Sea, Dubrovnik , to hidden gems in Montenegro and Albania. On small side roads, you'll experience the diversity of nature, culture, and food of these three countries. A vehicle supports you to…
COUNTRY: Bosnia and Herzegovina, Croatia, Montenegro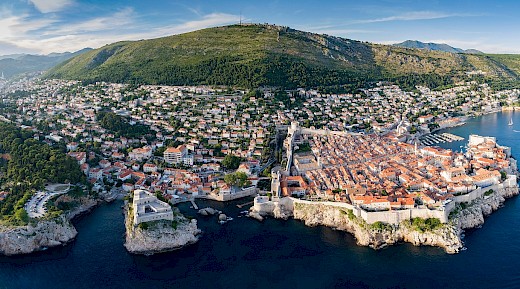 ---
★
★
★
★
★
★
4.9/5 (12)
7 nights
---
Guided from EUR € 920
Guided:
Group guided: Apr 29, Jun 10, Sep 09, Oct 07, 2023 (minimum 4 participants). Private guided: dates upon request(Saturdays preferred) Apr 1-Nov 1, 2023 (minimum 4 participants)
Description:
The cycling tour in west Balkan and Mediterranean part of Europe is cycling through one of the most spectacular places in the Europe. This fantastic area spread over the hills and mountains of the Dinarids, along the seashores settled by medieval towns…
---
---
Self guided from EUR € 1113
Self-guided:
Daily: May 1-Oct 31, 2023
Description:
Seventy peaks over two thousand meters, the southernmost fjord of the Mediterranean, and Europe's deepest canyon: everything can be found in Montenegro! On this bike tour, you'll ride on panoramic roads amidst mighty mountain peaks, follow the blue…
---