Bike tour programs for groups and clubs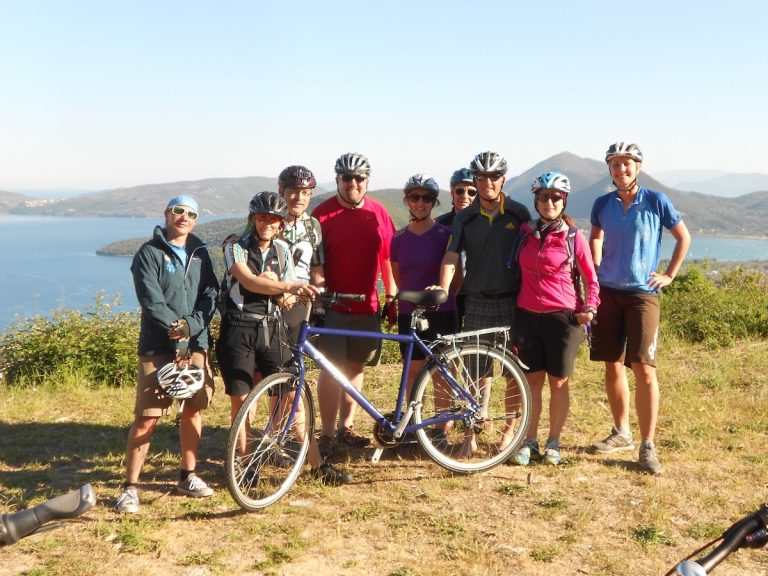 Taking a bicycle tour with a group of friends or your family is a fun and memorable experience, and we make the planning and booking process easy. BikeTours.com has been helping travelers plan bike tours since 2003 and has expertise working with groups of all kinds –from small families to large organizations of up to 200 travelers.
We've selected the top tours from established, local bike tour companies across the world. Our partners have all been in the business for many years, and because of our extensive vetting process, we are certain you can offer your group members a great experience with complete confidence.
Together with you, we will plan a tour that fits your group's ideal destination, interests, ability levels, and budget. Customizations are available on most tours, and we will help you navigate the options to tailor a trip on our site into a program that will please your entire party.
How we help you plan group travel
We start by getting to know you and your group:
Where are you interested in traveling to?
Will you be traveling with a group of adults or a combination of adults and children? How many group members do you expect?
Is your focus more leisurely and recreational or are your group members cycling enthusiasts who prefer a bit of a challenge?
Do you wish to travel more independently, or would you be happier with a guide cycling with your group?
What time of year are you planning to travel?
Would your group prefer 3- and 4-star hotels/standard-level boats, or do you prefer upscale accommodations?
Does your group have a per-person budget we should consider when helping you find the perfect tour?
Based on your input, we will suggest one or more tours from our website that align closely with your preferences. Once you decide on a tour, we customize it according to your specifications.
We work with you to customize the tour such as adding extra nights, revising daily distances, and including activities or special sights. To simplify your involvement as the group leader, we can include transfers and/or tips for guides into each participant's tour package.
After the itinerary and tour package are prepared, you share the details with your group!
You choose whether you will handle the booking and payment process for all group members, or if you'd like BikeTours.com to work with the individual members on your behalf.
Our booking and payment process is all handled securely online. Travelers are able to choose their payment method (credit card, wire, e-check, check, or money order) for balance payments. They are able to pay either in USD or in Euros (Euro payments are only accepted by wire).
Deposits are due when the tour is confirmed, and typically balance payments are due 60 days before departure.
An additional benefit of organizing a group tour
Often, the package pricing can be structured to help cover the group organizer's tour cost. Contact us for details on this option.
Tips from a pro
The late David Lamb, a long-time bike travel enthusiast, organized overseas bike tours for his group for more than 20 years. Check out his tips for organizing group tours on our blog.
Ready to get started?
Contact us to help you plan a bike tour for your group or club: info@biketours.com.