Classic tours
T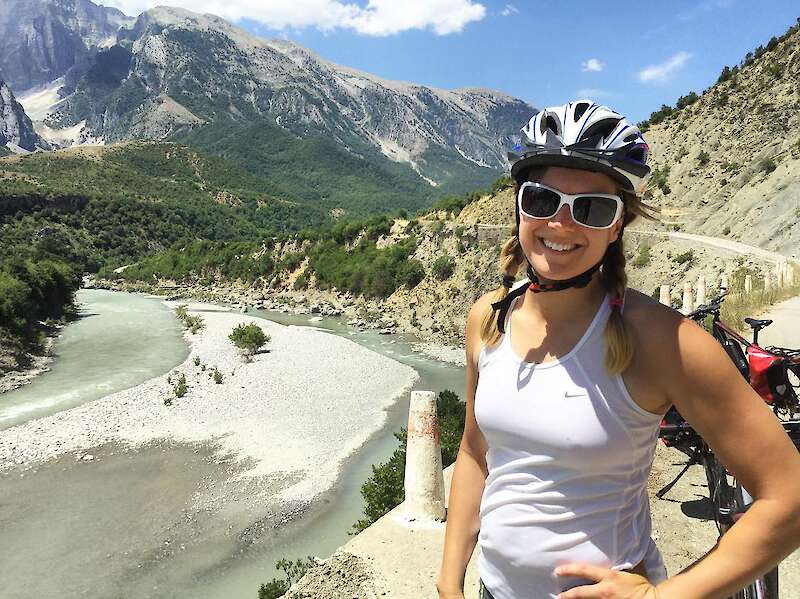 he classic bike tour. Just what is it? And is it for you?
Classic tours are our most popular trip type and encompass the majority of our offerings.
You'll ride primarily on comfortable hybrid touring bikes (or mountain bikes if the terrain is bumpy), with the objective to see the sights along the route at a leisurely pace.
They don't require you to be a 'cyclist' – though some time in the saddle pre-trip certainly doesn't hurt.
It's about the journey, not the destination, each day. You'll take your time, stopping for gelato in Rome or wine and cheese in Provence. You'll stop when you want to take a picture, take a break, or have a picnic.
It's a way to slow down and see the world on two wheels — slow travel at its best, with the bicycle as your vehicle to both the destination and the culture.
Classic bike tours typically range from 20–35 average mileage per day. They can be on flat terrain meandering along a scenic river or on rolling hills where each up is rewarded with a beautiful view and then a coast back down.
They can be in any country, though some locations are certainly more off the beaten path than others. And they can be with a group of people from all over the world or with your own private party—or even alone. They can be with a guide or without. The options are endless.
Top classic bike tours
Danube Bike Path (Germany and Austria)
Why? The Danube Bicycle Path is one of the most popular bicycle routes in Europe. It offers care-free cycling through picturesque towns and villages and across lush farmland. It's paved and nearly traffic free, following an old horse path where teams of horses once struggled to tow barges upstream. See more details.
Lake Constance Bicycle Path (Germany, Austria and Switzerland)
Why? The Lake Constance Bicycle Path is another of the most popular bike routes in Europe. You'll cycle around the lake and get to see three countries along the route. The views are beautiful and the cycling is leisurely. See more details.
Berlin to Copenhagen (Germany and Denmark)
Why? This trip boasts 400 diversified biking miles that connect two of the most interesting capitals of Europe. You cycle on very good bicycle paths through idyllic green landscapes, as well as the lakes of Mecklenburg and then on the Baltic Sea to Denmark. See more details.
Avenue Verte: Paris to London (France and England)
Why? Bragging rights, alone. This tour along a new greenway linking Paris to London takes you to two of Europe's greatest cities. Available as guided and self-guided. See more details.
Need more suggestions?
Are you laid-back and leisurely? These trips are perfect for those looking to have a leisurely ride.
A bit nervous about a bike tour? These tours are great for first-time bike travelers or cycling newbies.